Samsung_UExxEH45_53_ES55_57_58_U78A.pdf
Samsung шасси U71A, U71B.pdf
https://wiki.samygo.tv/index.php?title=Service_Menu
Enter service menu: UE,LE models:INFO MENU MUTE POWER
This has to be pressed fast, within second or two. To disable sound, select HDMI input.

T-MST10PDEUC-2007.0
T-MST10PDEUS-1002
E-Manual:XTDVBEUE-1042

EDID SUCCESS
HDCP SUCCESS
CALIB: AV / COMP / PC / HDMI /
Option: 40A6AF0D,EU,5450,NONE
FactoryCS: 0x5ce5c95
T-MSXDEUCIP-1000

Onboot : 1003
SDAL-3.63.0.0
RFS:*X10P 0072
2016-04-01
FUNC-TAG-ERR

Type: 40A6AF0D
Model: UE40EH5450
Wired MAC ----
CIP SUCCESS
DRM : ----
Factory Data Ver : 216
EERC Version : 2124
DTP-AP-COMP-945-X10P_DEU-107
DTP-BP-HAL-0381-X10P_DEU-204-01
DTP-BP-0874-42
POP-FLA-12-0009.19
Date of purchase : 1/4/2019

Sigh, I did reset with default PIN 0000 before entering service menu, so counter and date is reset.
I also changed Control > Sub Option > RS-232 Jack -> Debug
Ex-Link Cable (service port TTL serial)
https://wiki.samygo.tv/index.php?title=Ex-Link_Cable_for_C/D/E_Series_and_BD_players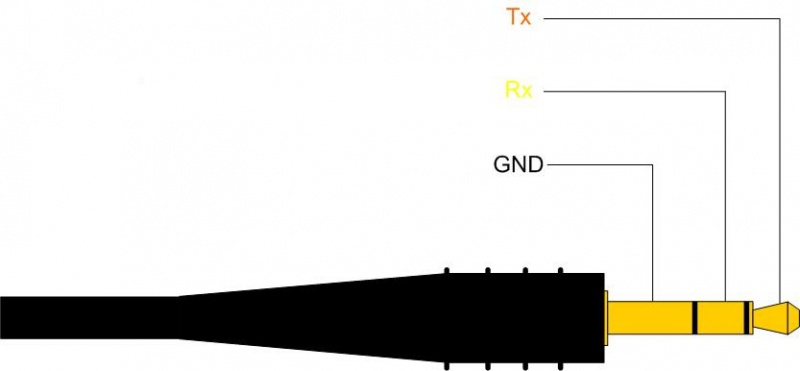 3.5mm jack "service" on TV:
1 - tip - Tx
2 - ring - Rx
3 - ring - GND
If you have TRRR jack, just use first three pins. Others are not connected to anything in TV.
To find ground pin check continuity between your jack breakout and USB connector. One you found
ground, pins from it towards tip are Rx and Tx.
I also measured Rx and Tx pins which where around 3.3V, so safe to connect to usb serial.
dump of serial console
It's 115200 8n1 3.3V serial console:
samsung-UE40EH5450-serial.txt.gz
https://wiki.samygo.tv/index.php?title=Top_Debug_Menu:_TDM
Console unlock and TDM codes
MStar (Series 5 & 6):
1198282
20089999
Just blindly start typing numbers:

20089999
====================================
      [ TOP Debug Menu]
------------------------------------
  1  : SubSystem Print On/Off
  2  : Platform Print Setting
  3  : TD Print Setting
  4  : Performance Print Setting
  5  : Sdal Print Setting
  6  : Sdal Trace Setting
  11 : TD Debug
  12 : SubSystem DBG
  13 : SubSystem Info Print
  21 : Louvre Print Setting
  30 : Auto Lock DBG
------------------------------------
  70 : Jade Debug
  80 : PVR Debug
  81 : CSP debug
====================================
  99 : Exit
====================================

service manuals
http://tel-spb.ru/tv/samsung-ue40eh5450